DJ Spider Remix of Kate's "Burning The Harbor"
April 12, 2012
Take a listen to DJ Spider's Dub Step Remix of Kate's "Burning The Harbor":
Kate Voegele - Burning The Harbor (DJ Spider x Piggybank Remix) by DJ SPIDER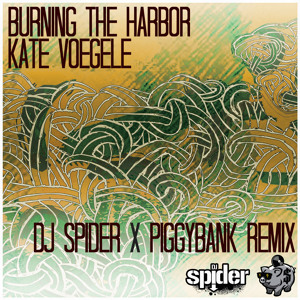 Comments

Viktoria
|
April 26, 2012 6:10:43 AM
You are so awsome, and you have an amasing voice!!!! <3
jeremy
|
May 16, 2012 2:59:37 PM
that s great kate
MLB Jerseys
|
May 21, 2012 7:38:13 AM
MLB Jerseys, NFL Jerseys, NHL Jerseys, NBA Jerseys, Nike NFL Jerseys, MLB Baseball Jerseys, Cheap MLB Jerseys, Cheap NFL Jerseys, Cheap NHL Jerseys, Cheap NBA Jerseys, Cheap Nike NFL Jerseys, Cheap MLB Baseball Jerseys, Cheap Jerseys, Cheap Jerseys.com, Cheap Jerseys.com Cheap Authentic Jerseys, Cheap Authentic NFL Jerseys, Cheap Authentic NHL Jerseys, Cheap Authentic MLB Jerseys, Cheap Authentic NBA Jerseys, Authentic NFL Jerseys, Authentic Nike NFL Jerseys, Authentic MLB Jerseys, Authentic MLB Baseball Jerseys, Authentic NHL Jerseys, Authentic NBA Jerseys, China Jerseys, Cheap China Jerseys http://www.authenticmlbcheapjerseys.com
Ben Hooper
|
June 28, 2012 11:28:45 PM
OMG Kate, you need to permanently team up with a dubstep remixer. I've listened to every track that you've ever recorded in single sessions, and I love your music, but that was too good not to have more of. There should be multiple versions of all of your songs!
Gina Oakes
|
August 26, 2012 12:15:11 AM
Kate ~ Really had to get in touch with you! My kids (and I) love you! We had a house fire on July 13th. Most everything was destroyed. The one thing my son and my daughter are upset about was the signed poster they each had of you hanging in their rooms from your Chicago concert a couple of years ago. Anyway we might be able to get newly autographed posters for their rooms once our house is rebuilt? They have no idea I'm reaching out to ask. If you can help with this, I would really appreciate it! I have to look on FB to see if we still have the pictures of my 2 daughters and my son with you. (My oldest daughter is married and therefore, did not lose her autographed poster of you)!!! Thanks for your help if you can help! My son and daughter would be so happy ~ especially after the stress and trauma of losing our home and belongings! Hugs to you!!!!
CRISTIAN
|
November 1, 2012 2:24:38 PM
QUE BUENA KATE...TE LUCISTE COMO SIEMPRE.......
Leave a Comment

Saturday, May 18, 2013
@MooeyRae HAPPY BIRTHDAY LADY!! hope you have an amazing day!!! :) xoxo
Friday, May 17, 2013
@jgriff24 @brett_hughes we miss you too! Get out to the west coast!!
Friday, May 17, 2013
happy friday night!!! who's seen Gatsby? going tonight and can't freakin wait
Friday, May 17, 2013
This gel nail polish is a guitar-playing gal's dream...three songs down today and it hasn't BUDGED :) http://t.co/FASLDgVyxl
Friday, May 17, 2013
@EmmaJohn17 happy birthday! have an amazing day!!! :) xo
Thursday, May 16, 2013
@nicbranch YES. we're so in. :)
Thursday, May 16, 2013
who do you guys want to win the #IdolFinale?? I saw @KreeAI12 sing in Key West last yr and she was AMAZING so I'm pulling for her!!